The Cheongdo Bullfighting Festival celebrates the long tradition of bullfighting in the Gyeongsangbuk-do Province. Drawing over half a million visitors annually since its inception in 1999, the festival is the largest bullfighting championship in the country. In addition to the bullfighting championship, the festival offers a number of exciting events including performances, hands-on experience programs, and exhibitions of the history of bullfighting, local agriculture, cows, etc.
There's a small budget film here in Korea that's made a very big buzz over the past few months. The film, Old Partner, documents an elderly farmer's special relationship with his ox. Living in very modern Seoul, this may seem like a bygone portrait of South Korea. Yet, it was only a few decades ago that Korea was an agrarian society, and the bull was the farmer's most prized possession. One reminder of these (mostly) bygone days is the Cheongdo Bullfighting Festival in Korea (청도 소싸움축제).


Perhaps it's no surprise that bullfighting was a popular source of entertainment for villagers back in the day. Of course, with modernization has come the decline of village life, and with it, the traditional bullfight. But there are still towns across Korea where you can see regular bullfights, and one of them is the village of Cheongdo, in North Gyeongsang Province. Each March or April, the small town hosts the Cheongdo Bullfighting Festival in Korea. Recently, a couple of friends and I went to check it out… this being the year of the ox, and all!
Cheongdo is located about 40 kilometers south of Daegu (대구). Since 1999, they've hosted the annual Cheongdo Bullfighting Festival to restore a traditional pastime while creating a tourism draw. A 10,000 person-capacity stadium was erected for this purpose, and hundreds of bulls fight annually for a prize of several million won, or a few thousand U.S. dollars.

.
Unlike in Spain and Latin America, Korean bullfights do not feature matadors, nor is there much blood or gore. Typically, the bulls, whose names are printed prominently on their sides, spend minutes (or hours) butting heads until one yields. To start the bout, the trainers release them from two pens and draw them together with ropes. Typically, the feisty males eagerly engage, but in several of the tête-à-têtes that we saw, one of the 1,000-kilogram beasts simply refused to fight, apparently intimidated by the other one's snorting and dirt kicking.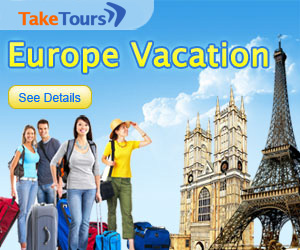 What makes a successful bull, you ask? Well, you might imagine that it's hard to impart "skills" on a bull. But what South Korea's 500-or-so rancher-trainers do to prepare their battle oxen is to build their strength and stamina. A recent New York Times article profiled a trainer who runs several kilometers daily alongside his bull, and feeds him pricey seafood, in addition to the more typical veggie diet. On game day, it's not uncommon for trainers to slip their bulls some of the grain or potato-based alcohol called soju. But apart from liquid courage, trainers say that a thick neck, low torso and big horns are what they look for when choosing a bull.
Obviously the events inside the stadium are the Cheongdo Bullfighting Festival's main draw, but there was also a small museum, a number of booths selling dried persimmon products and persimmon wine, and a very strange mini zoo of sorts. My friends and I watched the hilarious (and disturbing) sight of a pen that contained a chicken, pig, two ducks and a ewe on whose back a black hen rested. There was also a sheepdog whose entire body was shaved, save his shaggy head. Next door was a miniature pony, and cages holding a Turkish Angora cat and two traumatized raccoons.
.
The outdoor animal circus aside, my friends and I enjoyed ourselves. And after the fight we sampled some of the town's famous… well, you guessed it, beef, for lunch. So next year, if you're looking for an enjoyable reminder of traditional Korean culture, consider traveling to the Cheongdo Bullfighting Festival for their annual event. The village is conveniently located between Daegu and Busan (부산)..